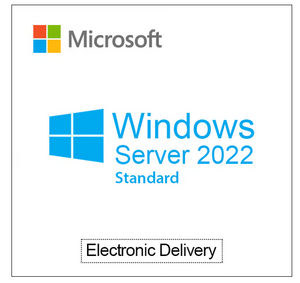 Windows Server 2022 Standard 1PC Download License
Regular price
£69.99
Sale price
£139.99
Unit price
per
Windows Server 2022 - A Business Oriented Software Solution
An Exceptional Experience
A bettered and modernized infrastructure of connected applications, web services, and networks.
Secured-core server
Certified Secured-core server hardware from an OEM partner offers additional security protections to fight against sophisticated attacks. This can provide increased assurance while handling mission-critical data in some of the most data-sensitive industries.
Hardware root-of-trust
Trusted Platform Module 2.0 (abbreviated as TPM 2.0) secure crypto-processor chips provide a guarded, hardware-based store for sensitive cryptographic keys and data, including systems integrity measurements.
Firmware protection
Firmware is often invisible to traditional anti-virus solutions, resulting in an increase in the number of firmware-based attacks. Dynamic Root of Trust for Measurement (DRTM) enables secured-core server processors to support boot processes' measurement and verification. With Direct Memory Access (DMA) protection, it supports isolation of driver access to memory.
Return policy:
Because of the nature of software product, we only accept return if the software license is invalid. Please email us a screenshot of error message and/or code for that purpose.
Sorry we will not accept any return for the reason below:
Customer bought by mistake.
Incompatible with existing hardware and/or software
---